<!IMG SRC="xxx.gif" ALIGN=left VSPACE=0 HSPACE=6 alt="[alt title]">

Auditor Hires New Group For Ongoing Review Of Police Shootings

On March 9, the City Council authorized a three-year, $250,000 contract with the OIR Group to produce a new report on Portland officer-involved shootings and deaths in custody. These reports, which by the Independent Police Review Division (IPR) ordinance are supposed to be annual, were previously handled by the Police Assessment Resource Center (PARC) and released in 2003, 2005, 2006 and 2009. OIR was brought in last year to produce the relatively comprehensive (but still inadequate) review of the Chasse incident (PPR #51).

While the contract is written to include 16 incidents, beginning with the controversial 2004 shooting of James Jahar Perez (PPR #32), the contract was solicited and decided upon without any public input, including a complete lack of any mention at the Citizen Review Committee (CRC) meetings (see CRC article). This is particularly egregious since the CRC spent several years producing their own report analyzing how well the Bureau had adopted the recommendations from PARC's 2005 and 2006 reports (PPR #51).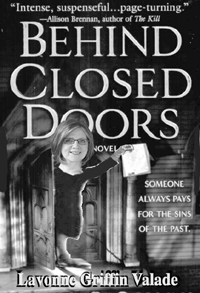 At the Council hearing, Auditor Lavonne Griffin-Valade, who orchestrated the contract, told Council that the hiring committee included CRC member Ayoob Ramjan. However, Ramjan had only been on CRC less than a year when she picked him-- and she skipped over the CRC members who had reviewed PARC's reports. A visibly upset Chair Michael Bigham stated at the April CRC meeting that he had been explicitly told he would be included in picking the new experts.
Among the concerns that could have been cleared up with public input before the contracting was done: (1) in the past, contract language has been used by consultants as a reason not to include certain kinds of information; a strict reading of this contract could have OIR reviewing the incidents, investigations and police Directives, but not hiring and training practices; (2) because the scope is limited to shootings and deaths, the correlation of how incidents escalate (or not) will likely not be part of the study; and (3) the contract is retroactive to Feb. 1 this year and ends January 31, 2014; it is not clear in the contract how many reports are expected to be issued. At the April CRC meeting, IPR Assistant Director Constantin Severe stated they will divide up the shootings into categories (rather than looking chronologically) and produce as many as four reports.
Portland Copwatch raised concerns at Council about how officers from multiple jurisdictions decide who determines when deadly force will be used, citing the October, 2008 incident in which Railway officers shot George Hawkins while the PPB used Tasers on him (PPR #46; the incident is not included on OIR's list since Portland Police did not shoot Hawkins). As a result, Mayor Sam Adams asked Valade to include that question in the scope of the report.
Other high-profile cases that will be included in the review include the shootings of Raymond Gwerder, Paul Stewart and Aaron Campbell, all shot from behind by AR-15 rifles while or after talking on the phone with police negotiators (see shootings article); the shooting of Dennis Young by Lt. Jeffrey Kaer, who left his precinct to respond to concerns from his sister about a man in a car outside her house (PPR #38); Timothy Grant, the only known case of a Taser-induced death in Portland (also PPR #38), and the two similar shootings committed by Officer Russ Corno in 2008 and 2009 (Derek Coady/Osmar Lovaina-Bermudez, PPRs #45 & 49).