Site Navigation
Home
About us
People's Police Report
Shootings & deaths
Cool links
Other Information
Contact info
Donate
Reese's County Pieces 75
Sheriff Improves Some Mental Health Issues, But Other Actions Raise Concerns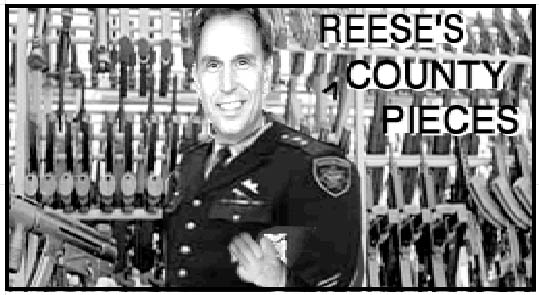 Nobody can say for sure whether the sudden involvement of the Multnomah County Sheriff's Office (MCSO) in two police shootings in 2018-- after not having any since 1994-- might be connected to Former Portland Police Chief Mike Reese's takeover as Sheriff in 2017. Incidents in April and May led to one suspect's death and another's hospitalization (article). One deputy is facing criminal charges for off duty sexual misconduct, and a seven-year-old lawsuit about strip searches of inmates who work in the kitchen is heading to the US Court of Appeals while the MCSO continues to defend the practice (Oregonian, May 9). On the other hand, Reese has been outspoken against arming teachers (PPR #74) and is finding ways to keep people who really only need mental health treatment out of his jails.
Responding to last year's scathing Disability Rights Oregon (DRO) report (PPR #71), Reese worked with County Commissioner Sharon Meieran on a report documenting steps taken and concepts for the future. In a June 3 Oregonian op-ed, they talked about how the mental health dorm at Inverness Jail is now "less institutional," that they set up a Mental Health Team which works with people in custody, and the expansion of clinic hours. DRO released a new report in May acknowledging some of the changes, but responded to the op-ed with a June 10 letter saying efforts to divert people in crisis from jail have "faltered." They say only three people were diverted from County jail to the much-hyped Unity Center in a six month period. DRO suggests having a clinician in the booking area would slow down officers who want to use jail as a dumping ground.
The deputy facing charges, Dwight Richey, is accused of sexual abuse against a woman who says he forced himself on her while watching TV at a mutual acquaintance's home in May 2017. The Portland Tribune, which has done a number of stories on the case, quotes the MCSO as appreciating how difficult it must be for the complainant, adding they needed to wait for the criminal investigation to end before launching an administrative review. While Richey was not on duty at the time, the case echoes that of Portland Officer Alfonso Valadez, who allegedly forced himself on an acquaintance (also see article), and echoes concerns PCW has had about law enforcement needing gender parity training since before-- and during-- Reese's tenure as Chief.

September, 2018
Also in PPR #75
• PPB Car Chase Leads to Deadly Crash
• OR Shootings Hit Annual Average by July
• Police and "Union" vs. Houseless People
• Review Committee Shunned, Seeks Change
• Oversight Report Drops Force Data
• Portland Police Collaborate with ICE
• Terror Task Force in the News
• COCL Says DOJ Agreement Almost Done
• Training Council Streamlines Processes
• Police Crack Down on Antifascist Rallies
• Chief Gets Press, Starts Strategic Plan
• Sheriff Actions: Pro and Con
• Copwatch Comments on Bureau Policies
• Quick Flashes #75
• PPR's 25th Anniversary
• PPB Cop Uses 'N' Word / Profiling Updates
• Supremes Uphold Cell Phone Privacy
• Rapping Back #75